Post by arsenette on Aug 5, 2020 6:46:52 GMT -5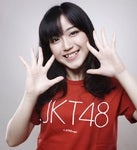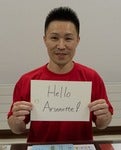 Guide me through this, please. What is meant by pleaded not guilty here?
When someone is arrested and arrive in court in front of a judge they are told the "counts" they are facing. Meaning each charge is categorized to show the offense and what criminal statute in the law is being offended. He has 8 separate counts (
Full list here
- please note the rest of this is detailed and graphic so I'm issuing a trigger warning for those who don't want to read this disturbing stuff). After all of the counts the federal court judge (meaning the USA as a whole and not just one of the states or a local crime so the offenses are severe) are explained to Drew he and his attorney have to decide if they are going to enter a plea of "Guilty", "Not Guilty", "No contest", or even withhold the plea until later. His answer determines how the Federal Prosecutor will handle the case. If he pleads guilty the trial is different and it's more trying to make the penalty lighter. If not guilty he can be hit with the full amount (some of the counts have a range of 10-30 years so in this case the Prosecutors will aim for the 30 years). All in all he's facing life in prison just with 1 of those counts. He did enter his plea. Now he waits for trial. Since he entered not guilty as his plea he's not trying to get a "plea deal" which is a lesser punishment in exchange for cooperation which can be offered by the prosecutor to shorten trial lengths (often not even going to trial at all). Hope that helps in understanding the American Federal process.
In my own opinion reading what they have, the existence of the server and the fact he does not deny any of the charges when he was arrested, he's going away for life. I'm more disturbed the server was labeled.. HOW many others are there? There's a line at the end of the FBI website asking for others who have been victimized to come forward. I think pandora's box has not even been opened yet.