Post by Badalight on Feb 21, 2011 10:35:04 GMT -5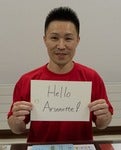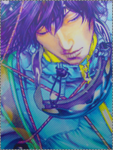 I agree, 10 was awful. Though I think 8 is pretty close to being as bad.
I came to FF very late (my first was 7) but remember other people playing the old school ones. My husband's favorite is 6 and I have to agree with him. I liked 7 for what it was (played it 5 times (full play through with everything gotten.. especially since I'm a damn completist..) and although the story was generic I still liked it. 8 I thought was horrible simply because I felt it didn't "feel" like a Final Fantasy game. I loved 9 with an utter passion (even though some of the character super deformed heads was kinda weird) but I felt THAT was closer to the spirit of Final Fantasy than 8 ever was (though I did play both .. full completion). Then 10 came out and I realized WHY so many of the original writers left Square.. 10 was an abomination.. and even the 10-2 Barbie Dress up was just as bad. 11 we already covered and 12 was getting closer but the JRPG set up of the stupid fetch quests to kill time killed my enjoyment of that game. I did enjoy the political intrigue of it but I felt it was losing it's touch. 13 was a brash new way of doing the game (meaning the fighting system and I enjoyed that part). But the set up again of the JRPG of grinding to get full completion is wearing very very thin.. 14 was an atrocity.. and it will take a long time if they have that much to fix that game. I won't pay a dime for it though. I don't see it lasting much longer.. which is a shame because the game visually GORGEOUS.
I really really tried to be a completist in 7. (I'm the furthest thing FROM a completist) I simply couldn't do it... those stupid chocobo's, ugh
From an unbiased standpoint. I think 6 is simply the "best" final fantasy. That game is seriously character driven, which is really rare in a final fantasy game. The newer ones try to be like that, but fail with really lame drama and over-the top acting.
The villain in that game is great, the conclusion is amazing, the final boss is perfect, the soundtrack is top notch.
Anyway, my personal favorite with 7.
Once again... bias aside since it was my first RPG I ever played... I simply love this game.
It gets a lot of hate for being "over-rated". Gimme a break, this game was groundbreaking when it came out. This game is the reason 8 sold so well
The gameplay graphics are pretty... funky now a days. They havn't aged well. Cloud with his popeye arms and all... But I really like playing as a 3D character almost on a... 2D background. Honestly this game is still beautiful to me. Especially Midgar... I love climbing up that wall of graffiti and then looking down at the city.
The character definitely could use some work, however they are far from horrible. Yes people say cloud is an "emo" but only after the huge realization he gets mid game, and still that only lasts for a short amount of time. At the start of the game he's really carefree and makes some pretty witty jokes. It's also a lot harder to get a character's personality right in text based games with no voice acting.
I'll admit it doesn't match 4, 5, or 6 when it comes to characters, but it's really hard to beat those. Some characters do get fleshed out quite a lot. I really like Sephiroth and how he developed as a character. It's interesting learning everything about him, and even though I knew he was the final villain going into the game, the big reveal that he's the final villain was still just as shocking.
Barret gets good development, and Cait Sith is a great comedy relief character. It's hard for me to laugh at text based jokes, but he had me cracking up at times.
The gameplay is some of the best when it comes to final fantasy. The Materia system is simply ingenious. It was different than the norm of a final fantasy game, but people still loved it.
THIS is how to do it right... FF8 got it horribly wrong. They tried to be different and it simply didn't work. FF7 tried to be different and is great
The gameplay was very fast paced and I love the limit breaks. The color scheme was very flashy and awesome. The different towns all had life to them, and you really felt like you could feel what each town was going through. You met the people and got to know them.
Even without talking to anyone, the music and just feeling you got when you entered the town told you all you needed to know.
The soundtrack here is also very very good. Some absolutely beautiful tracks in here... my favorite probably being the one played in the opening scene, or final scene.
This game also does an excellent job of scaling up the adventure. At the start you're walking on foot to each town, then you get a chocobo, then a "rover" and then suddenly you're flying through the air in Cid's highwind.
As generic as the storyline might be, it really puts you into these characters shoes and you feel like you're just a small person in this chaotic world that is trying to make all of the difference.
Not only that, but it has really one of the best endings of a game I've ever played.
The meteor drops down, they try to stop it, but fail, and then the lifeforce comes in... it's amazing.