Post by nosole on Aug 27, 2010 20:14:11 GMT -5
Hey fellas,
Brian Orosco here, checkin in to tell y'all bout some shoes I'm gettin rid of. After last week at bootcamp for ANW2 (don't ask, cuz I can't leak any details... y'all will just have to wait til Dec when the new episodes air... sorry

) all the finalists got hooked up with some new Reebok shwag. I got two pairs of the new ZigTech running shoes they're pimpin right now, but I have waaaayyy too many shoes for my closet as it is. So, I'm sellin one of the two pairs (size 10.5...the new ones, not the dirty, used, foot stank ones

). I'm keepin the other ones (black and red, in true NW form ;D), which although gimmicky in design are pretty freakin comfortable and light weight! Normally I'd just post this up on Craigslist or Ebay, but the wardrobe people wrote our names on the inside of the tongues of the shoes since most of us had the same style. Because of that, I thought this might hold a bit of memorabilia value and wanted to give all you fanatics first stab at them. And no, I'm not jackin up the price because, let's be honest, any small bit of fame I experience is really just within a small group of people relative to the greater public. I'm only askin for what the normal purchase price is ($100). If you don't believe me, check out Reebok's website and it'll say the same. If nobody wants 'em, no biggie, I'll just end up postin 'em on Ebay with all my other junk. Like I said, I just wanted to give you guys first crack at 'em.
Now the shoes....
Our time was short, but sweet...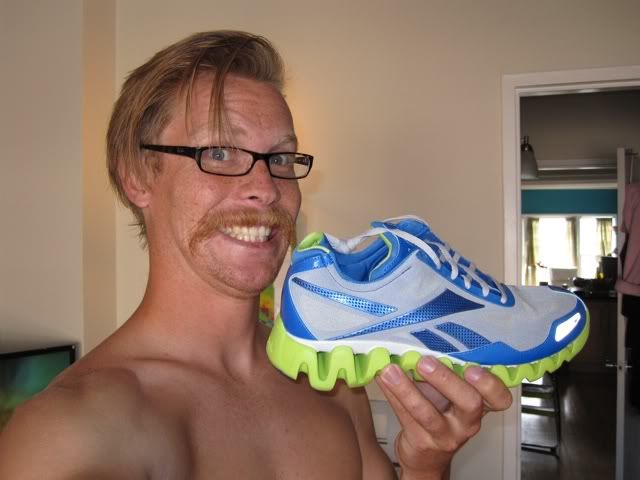 ... that new shoe smell....
... so delightful...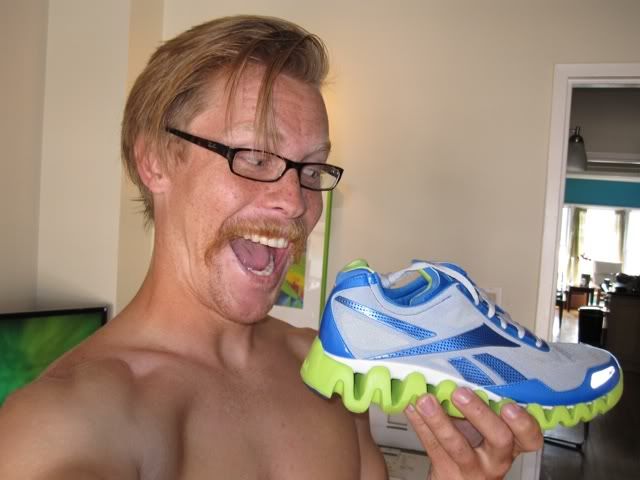 ... until you smell the rump...
... and the little bastard farts in yo face!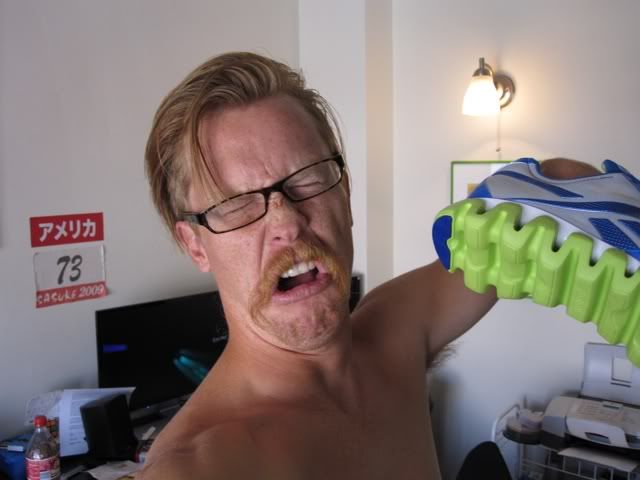 But I always say, if the a** is no good, taste the front....
...sometimes it all works out....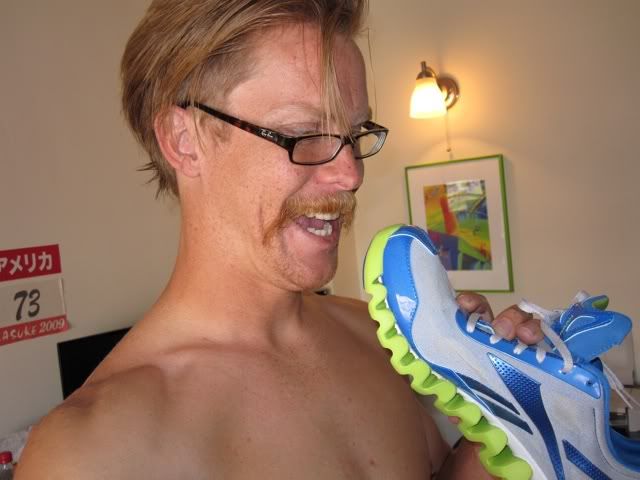 ... but biter beware...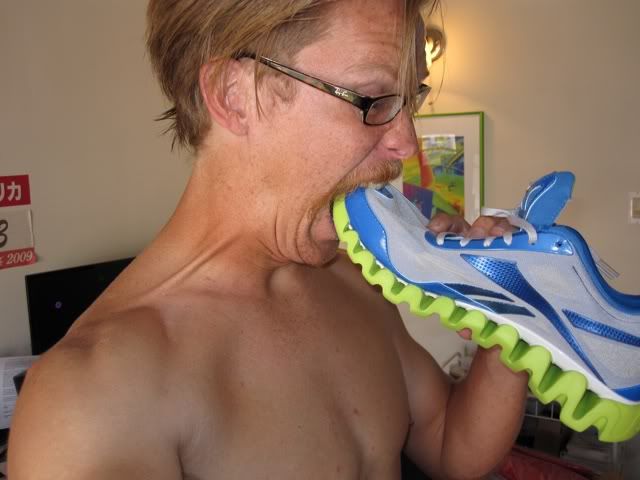 ... cuz dems shoes will kick yo a**!
...hrrrrrrd!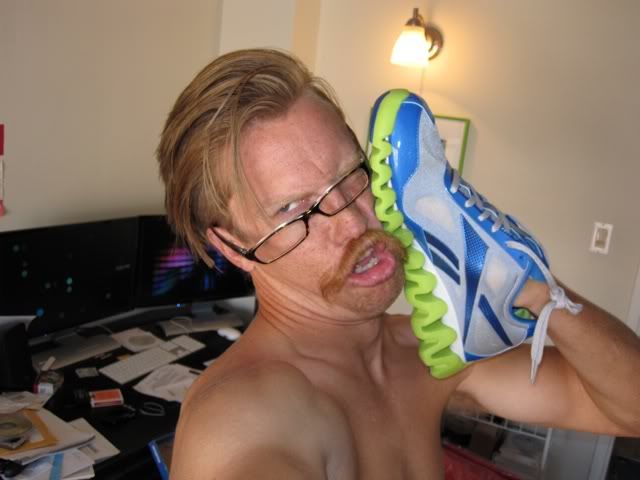 We were not on good terms.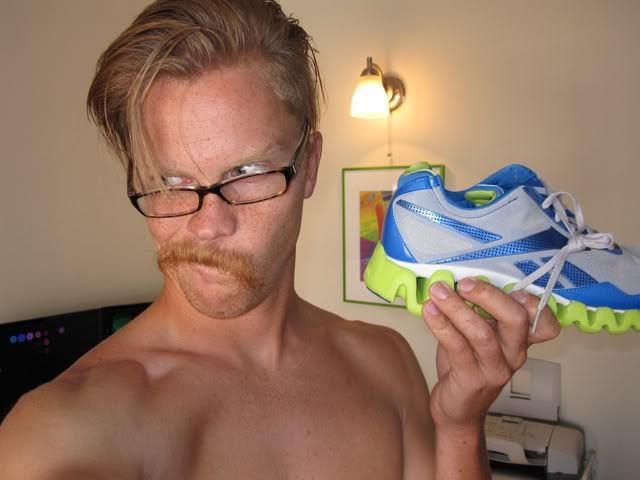 But we kissed and made up!
Alas, it's time to part ways, so here are the rest of the generic photos.